The presence of the national market also improves with 6% more Spanish buyers. In total, Cevisama 2017 received 83,896 visitors from 148 countries, up 7'3% from last year's appointment and returns to pre-crisis levels.
A CEVISAMA record. The final balance of the 35th edition of the ceramics industry and bathroom equipment event has fully confirmed the most optimistic forecasts that were set for the closing of this event on 24 February. Thus, CEVISAMA 2017 recorded a total visit of 83,896 professionals, which has meant an increase of 7.3% compared to the closing of the 2016 edition and the return to pre-2009 registrations.
CEVISAMA again exceeded its own records of international buyers, reaching a figure of 16,772 professionals, which means a growth of 12.3% over a previous edition that already Marked the ceiling of internationalization. With this, 20% of visitors to CEVISAMA – that is, one in five – are international, a record that was only reached in 2013.
Russian and North American buyer returns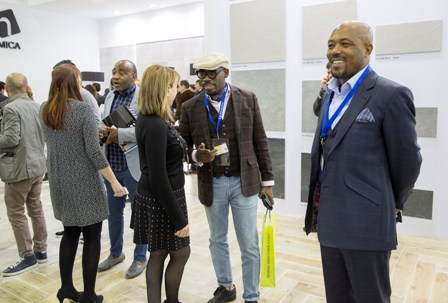 The international analysis also highlights the origin of the international buyer and, especially, the return to CEVISAMA of key markets for the sector. In this sense, visitors from European markets such as France, Germany, Poland and the Netherlands, but also from professionals from Russia – whose arrival this year rose 23% after the decline in 2016 – or buyers Of the United States, whose visits have increased by 34% in 2017.
It also highlights from this analysis the growth of visitors from countries such as China or Pakistan. In total, the event held in Feria Valencia received buyers from 148 countries with a majority profile of import wholesaler, stores, distributors and commercial agents and being, in this order, Italy, France, United Kingdom, Portugal, Germany, Algeria, Russia , Morocco, Poland and Israel the top ten source markets.
National reactivation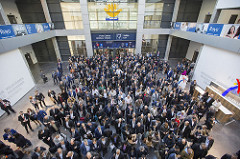 Along with the excellent international figures, CEVISAMA has also noted the strong reactivation that is registering the national market and has moved to a strong presence of national visitors in the corridors of Feria Valencia. In fact, the influx of Spanish buyers has increased by 6% to 67,124 registrations, with a clear profile of business being mostly retail stores, distributors, commercial agents, purchasing groups, manufacturers and professionals in the field of Of contract: architects, interior designers and designers. Undoubtedly, growth in the area of ​​reform and rehabilitation and enhancement of the supply of the bathroom sector has been an incentive for the national buyer to bet decisively for CEVISAMA.
For the president of the contest, Manuel Rubert, these results are "excellent" and reflects the result of "everyone's effort to make a CEVISAMA more attractive, powerful and global every year. I am grateful for the participation of our exhibitors and the visit of the thousands of professionals. " Rubert goes on to say that CEVISAMA's entire team has already begun preparations for its 36th edition, which will take place from 5 to 9 February 2018 and in which the sector of ceramic machinery, which participates in even-numbered years, will return.
Traductor de Google para empresas:Google Translator ToolkitTraductor de sitios webGlobal Market Finder