Cevisama has 37 years of experience as a monographic event of the ceramic sector. It is an international showcase of reference in ceramic coatings, bathroom equipment, natural stone, chips, enamels and ceramic colors, tiles and bricks, materials and tools, and ceramic machinery. Consolidated as an annual key appointment for professionals, the fair receives professionals from 140 countries every year
Would you like to exhibit in Cevisama?
Complete the following form with your company details and we will contact you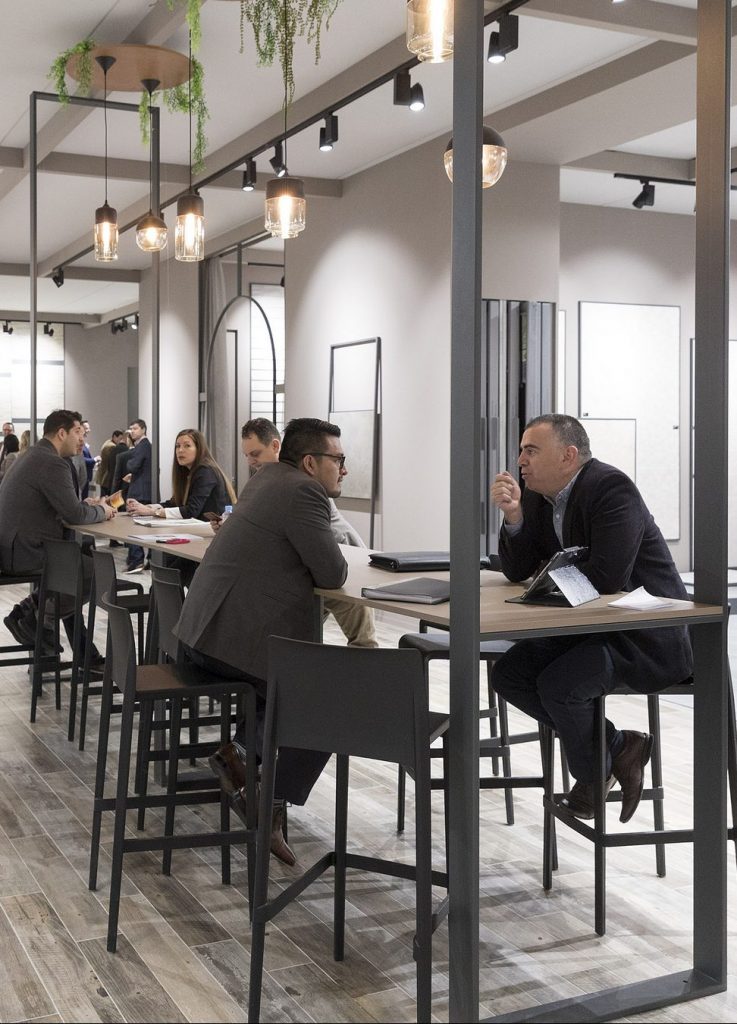 HOW CAN I ACCESS THE EXHIBITOR'S MANUAL?
Click here to access the Exhibitor Manual.
HOW CAN I ATTRACT MORE VISITORS TO THE STAND?
To make your participation in Cevisama a success, we recommend you take the following actions. Click here to see them.
HOW CAN MY BRAND BE MORE VISIBLE?
Check the advertising and sponsorship options here or contact us at
marketing@feriavalencia.com
HOW CAN I GET THE ASSEMBLY PASSES?
At the assembly office located in Hall 6 bis of Feria Valencia, the exhibitor will be able to withdraw the assembly passes once they are up to date with the payments.
HOW MANY EXHIBITOR CARDS WILL I HAVE?
Each exhibitor holds 3 cards for the first 16m2 and 2 cards for each 16m2, up to a maximum of 100 cards.
HOW TO ARRIVE AND STAY?
You can check the different transport and accommodation options here.
HOW TO GET THE VISA TO GO TO CEVISAMA?
Click here to fill in the form: "Invitation Letter". With these data Cevisama will generate a document that must be printed and presented to the Embassy of Spain at least 2 months before the celebration of the event. For any questions, consult the Spanish Embassy website, web: www.mae.es