ITT CERAMIC presents:
MANHATTAN
Manhattan is a technical porcelain that meets all expectation both in design and quality. Thanks to the latest technology we can offer excellent technical specifications for any type of work where a high level of demand is required.
Another feature is its 14 mm thickness in multi-format and 20 mm thickness in 60×60 format for outdoor use, which make this series unique in its market. Four colours: White, Beige, Grey and Graphite able to combine with elements of latest generation design elements, as well as a variety of formats 60×120,60×60, 80×80, 40×80 to create made to measure solutions. Specifically, formats combine in a modular way, but can be also used individually. However, combined together, they extol the wealth of our floor and wall collections.


GUGGENHEIM
A minimalist inspired industrial design, Guggenheim mimics a rusty sheet of metal made of porcelain and coloured substrate with immaculate characteristics.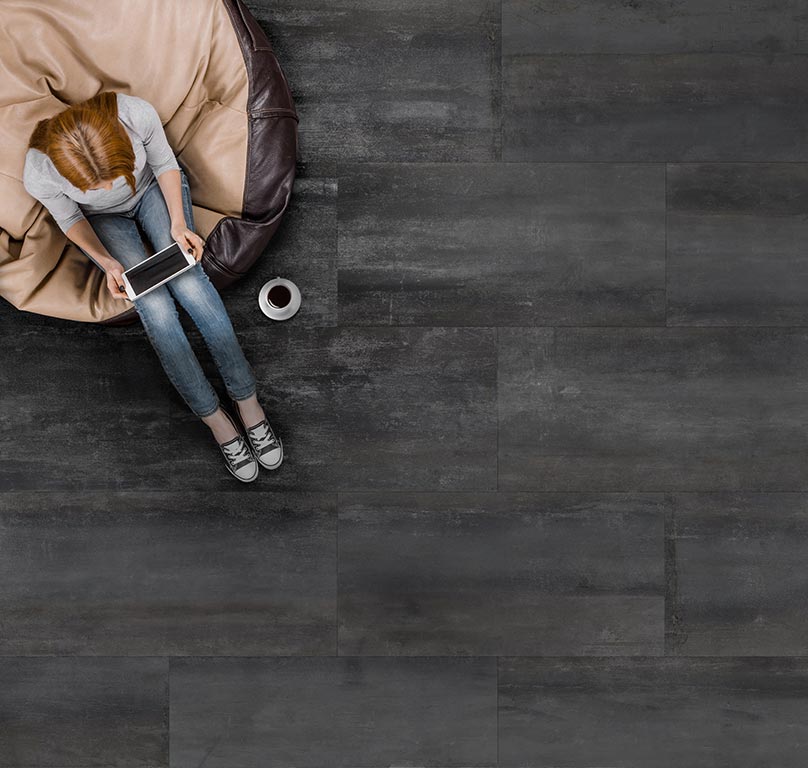 A metallic effect that gives a bluish colour to the metal and, from the artistic point of view, its characteristic colour gives great versatility in architecture, and is currently a widely used decorative element.
Mosaic made by cutting the base to produce a modern decorative form to cover the walls and floors of different environments in an original way.
Guggenheim is made with extraordinarily resistant metal, porcelain is the most suitable ceramic material for paving areas with high pedestrian traffic, such as large shopping centres, workplaces and public buildings, but also offers all its potential to residential spaces, both indoors and outdoors.
Two very avant-garde mosaics accompany this model, one hexagonal, currently in vogue, and one that is trapezoidal to create the most modern and original compositions.