C E V I S A M A
Cevisama is a key fair, a show that is constantly growing and that attracts more than 90,000 professionals from over the world. Cevisama brings together the most cuttingedge products from manufacturers of ceramic floor and wall tiles, frits, glazes and specialist colours, raw materials, fixing materials and tools, tile manufacturing machinery, bathroom equipment and natural stone. The fair has managed to consolidate its position as a key event for distributors, architects and interior designers, an ideal business platform for manufacturers and an unmsissable meeting point for anyone wanting to see the latest trends in the industry.
GET YOUR TICKET
CONTENT
More than 100,000 square metres of exhibits. 838 exhibitors – 506 Spanish and 332 from other countries.
THE AUDIENCE
ARCHITECTURE AND DESIGN FORUM
A focal point for
Architects and Interior Designers
Ceramic has become a core element of decorating, interior design and architecture projects. What used to be a simple covering has turned into a decorative item with its own, exceptional properties, which also offers great beauty and versatility. No longer does ceramic cover: instead, it decorates. This explains the growing interest in the material amongst architects, decorators, interior designers and developers involved in major projects. In order to attract this audience to the fair, Cevisama is promoting its Architecture and Design Forum, which features grand masters in these particular fields. Speakers of the standing of Pritzker Prize winners Souto de Moura and Rafael Moneo are just two examples.
CHECK SCHEDULE
 

CevisamaLab: 
As well as the Architecture and Design Forum, every other aspect of Cevisama's cultural content comes under the umbrella of the CevisamaLab brand. Exhibits themed on the new uses for ceramic, design competitions, talks and other events both at the fair itself and elsewhere in the city of Valencia all complement Cevisama's commercial offering, making the fair the year's must attend event for all professionals in the associated industries.
Sorry, this entry is only available in European Spanish.
Leer más
When Cevisama comes around from 28 th January to 1 st February next year, it will be hosting a much broader and more attractive offering. Following the repeated success of[…]
Leer más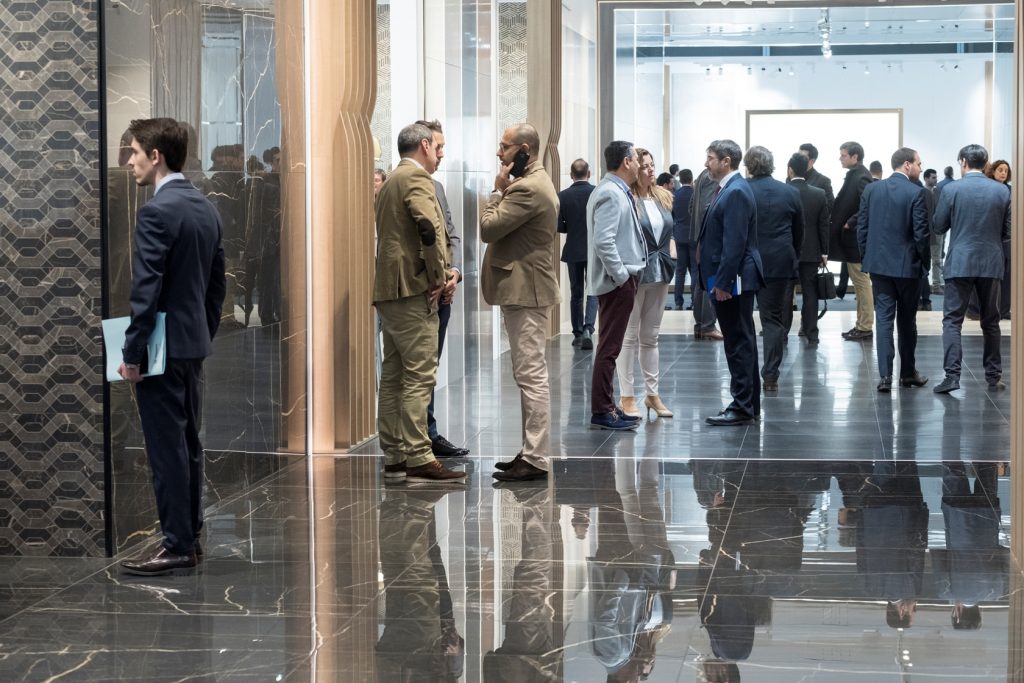 Cevisama is forging along the path to growth that it embarked upon five years ago and is poised for what could well be an historic edition. The upcoming edition of[…]
Leer más