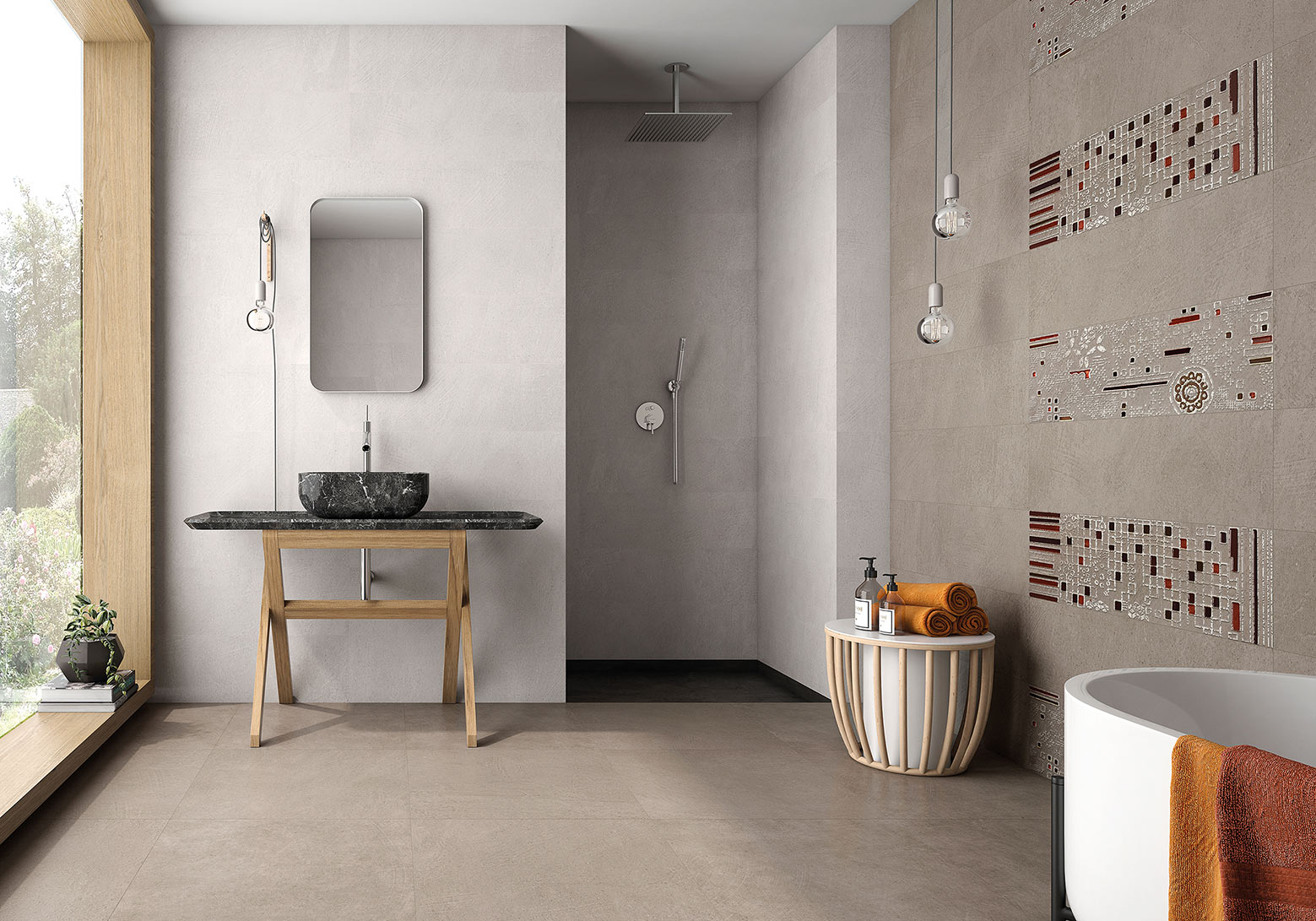 UNICER will show in Cevisama 2017:
Solid Collection
As its name suggests, the collection Solid bet for an aesthetic that conveys strength and a deep character, strength and cohesion.
Effect cement worn intense air graphics beguiling as a whole, and completely captivated when they join the porcelain floor.
The series comes in two shades, cozy and warm gray brown, which adapt perfectly to different styles giving personality and gaining prominence on sober decorations. He is accompanied by decorated pieces that bring a touch of rhythm and plurality as a whole.
Kenzo120 Collection
Functionality and design are the main incentive to create the Kenzo collection. Designs unique beauty and attractive touch, with worn effects and a palette of intense colors.
Sets ranging from a sensational glaze finish and influences of multiple aesthetic, the balanced mosaic that captures the attention so bold and unabashed.
Complete collection of porcelain floor pieces, which stand for themselves in any room. A proposal with infinite possibilities in interior design.