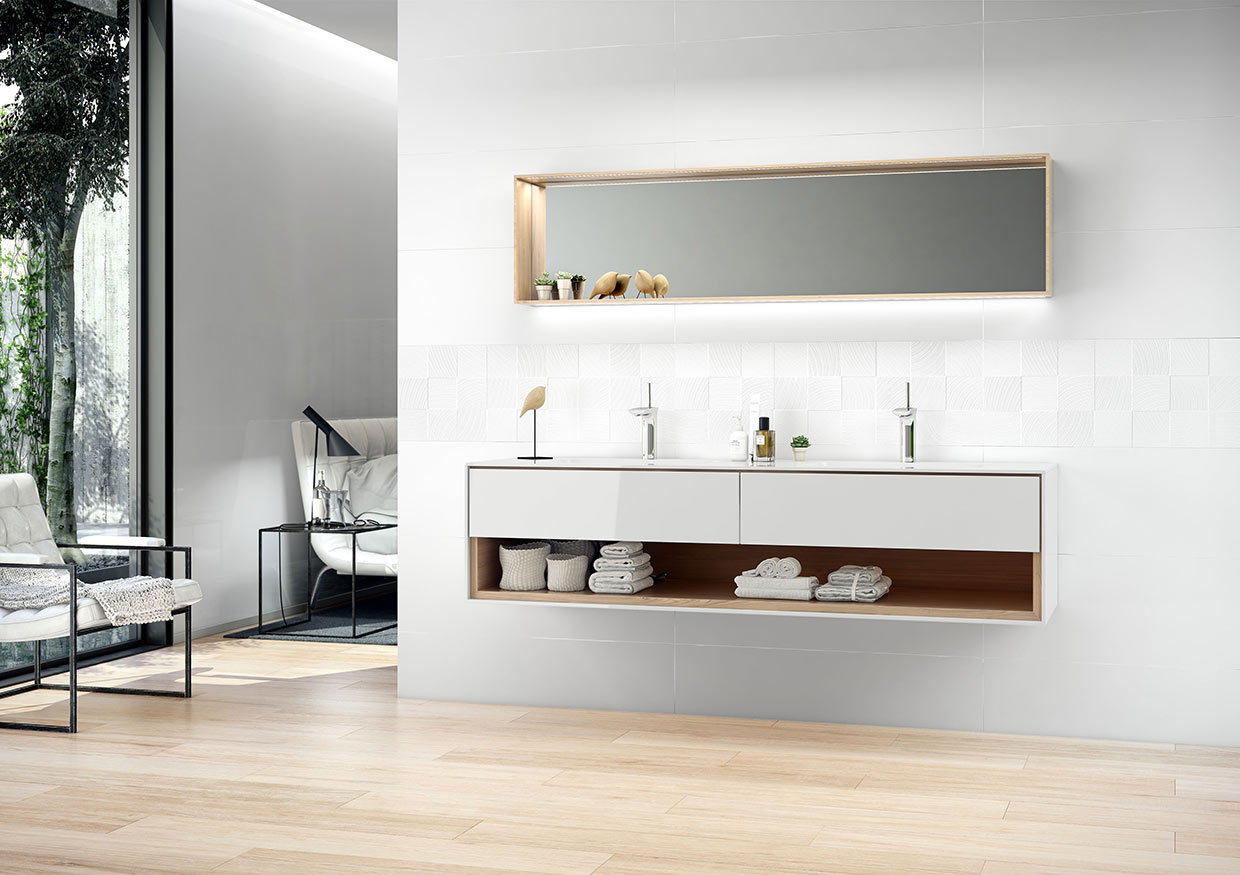 Peronda Cerámicas will present in Cevisama 2017 SENSE and
SENSE
Is an innovative collection of white body wall tiles from Peronda Cerámicas. The exclusive 33 x 100 cm format reflects a whole new concept in wall tiles that adds a sense of spaciousness and continuity to settings.  Its three neutral colours make it ideal for pairing with other materials and creating an atmosphere of calm serenity in any space. The plain field tiles are the perfect match for two decors featuring gentle reliefs in the same colours, which add a sense of movement to these single-shade tiles.
FORESTA SAWNCUT
This original wood-effect porcelain tile collection is inspired directly by the work of British artist Tom Raffield, a trendsetter in the use of wood for lighting and furniture collections.
Large strips of wood made using natural dyes that range from shades of wine to earth and moss green tones. The traditional treatment of this wood makes for designs characterised by their authenticity and rustic air thanks to the sawmill effect created by the use of colour.
When these ideas area applied to FORESTA SAWNCUT, the result is two colour schemes, each featuring a wide shade variation.