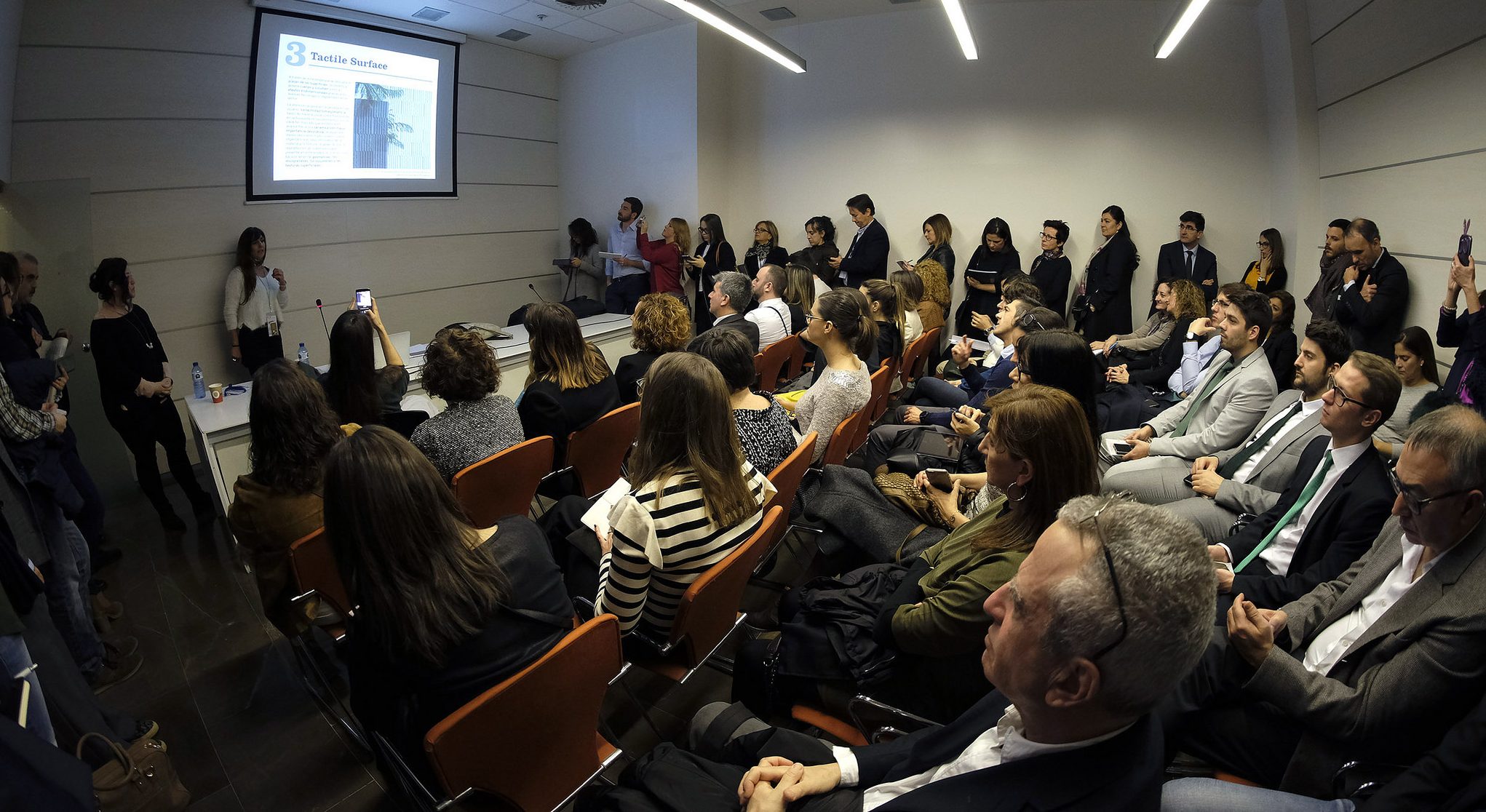 By the time it entered the final stretch Cevisama had already fulfilled all the positive expectations it had held at the beginning of this 35th edition, which opened on Monday at Feria Valencia and closes tomorrow, Friday. The vibrant business atmosphere and the remarkably strong presence of buyers, from both Spain and abroad, were the outstanding features of the fourth day of the fair, with the mood of confidence being endorsed by the exhibitors. The final figures are still to be confirmed but all the signs are that the ambitious targets set by the organisers – to exceed last year's 78,000 trade visitors – will have been met.
Today, the Observatory of Trends in the Built Environment officially presented its latest report: Trends in Ceramic Tile 2017-2018. Taking place within the framework of Cevisama, the event stimulated considerable interest and drew almost a hundred people – mainly interior designers, architects and business leaders from the sector.
The report was presented by Pepa Casado and Lucia Ortiz, representing the OTH, which is comprised of AIDIMME, the furniture and wood technology institute, AITEX, the textile institute and the ceramic tile technology institute, ITC. The speakers made the point that it had been manufacturing technologies that had set the trends in the ceramic tile sector that in turn had made it possible to create extremely accurate reproductions of materials such as marble, wood and cement. The experts indicated that the new trends in ceramic mean that these reproductions remain an enormously important part of output but they also highlighted the rise of pure metals, steel, terrazzo, stracciatella and "salt & pepper" finishes.
They also referred to the growing choice of formats, which range from large to tiny and added that "textured ceramic is a real success and offers vast possibilities for creating effects." Decorators and designers are experimenting more and more with artisan ceramic and terracotta and are reviewing colours and decorative motifs, they claimed, whilst movements are emerging, as a reaction to minimalist tradition, that focus on explosions of colour and geometric shapes that break up any kind of perspective. The full report can be downloaded at www.tendenciashabitat.es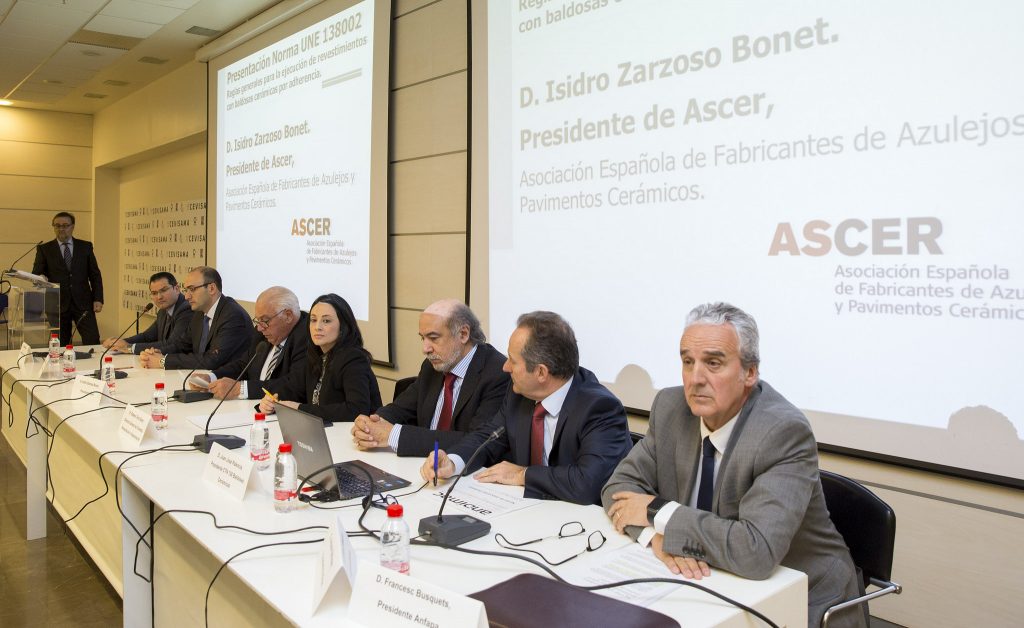 New installation standards
Also at Cevisama the Professional Wall and Floor Tile Installers Association, PROALSO, presented the new UNE 128002 Standard, General Regulations regarding the installation of ceramic tile coverings by means of adhesion. The association stated that the publication of the new Standard "is undoubtedly a major milestone for the entire industry and is the culmination of a two-year process where we had the opportunity to co-ordinate the working group that drafted the regulations."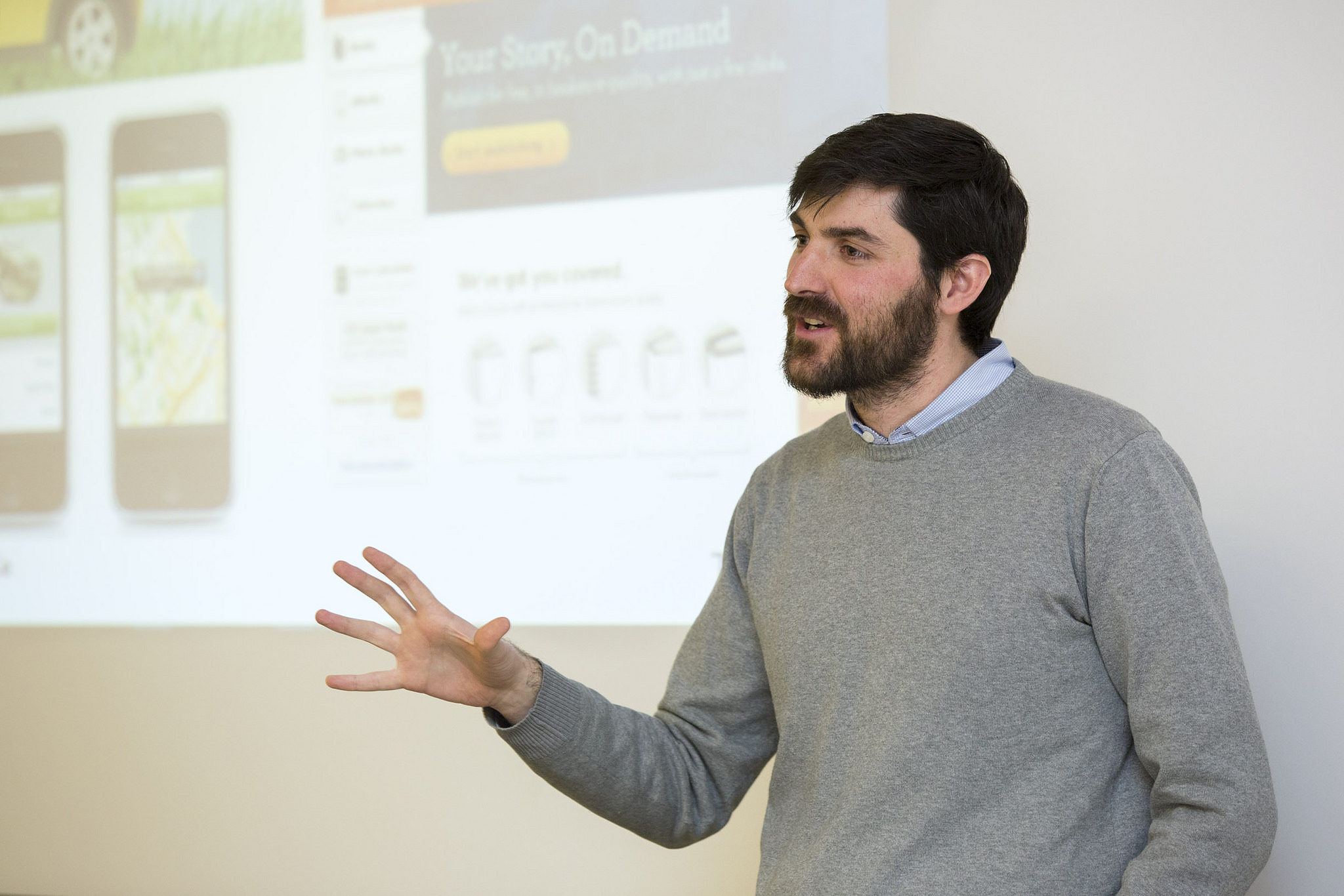 Architecture and Design Forum
Over at the Architecture and Design Forum, part of Cevisama's cultural programme, CevisamaLab, Rafa Zaragozá, founder and creative director of Thinkers Co. gave a talk titled "Design thinking, innovating through your client". Joint author of Designpedia, a creativity and innovation manual, Zaragozá has delivered projects for major brands. In his presentation he talked about "design thinking as a process for developing a business idea, from identifying opportunities and setting out the initial concept, through to generating solutions and using prototypes to test them with the client." During his talk he also explained a few concepts that Thinkers Co. has developed for the ceramic tile industry using this methodology.
35th Cevisama draws to a close
Cevisama closes its doors tomorrow at Feria Valencia at the end of an extremely busy week of commercial activity, with more than 700 exhibitors and tens of thousands of visitors, who hailed primarily from Spain, the traditional European market, Arab countries, Eastern Europe and North Africa but also from the United States and Canada.
The main items on tomorrow's programme are the awards ceremonies for the Ceramic Tile and Bathroom Design Competitions, which are part of CevisamaLab, and the Province of Castellón Prize for Innovation in Ceramic Products for Urban Use.