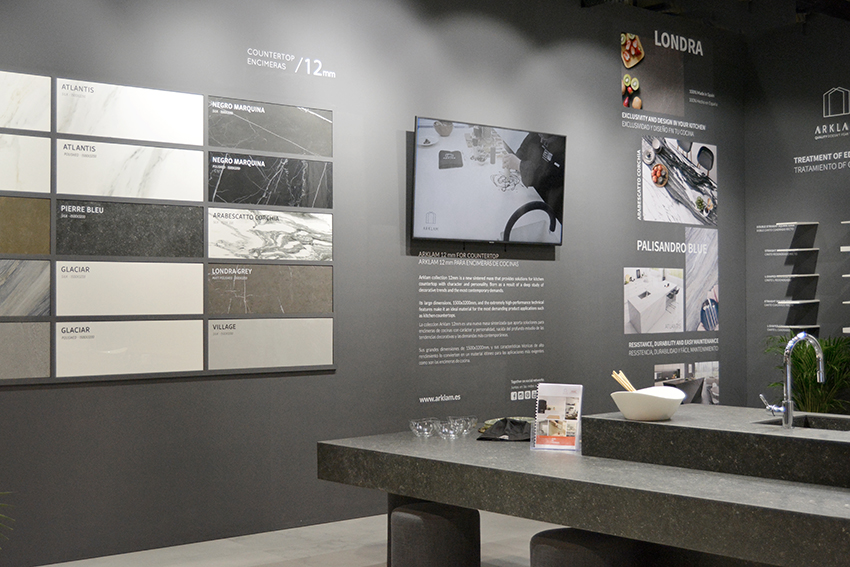 It is also worth remembering that Arklam's stand at Espacio Cocina-SICI had a showroom by Víctor Soriano, owner of Namua Gastrònomic. With this demonstration, the public could verify the high performance and extreme resistance of this material, since the chef carried out different operations on the ultra-compact Arklam surface, without it being altered by cuts, blows or direct heat.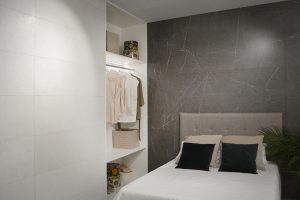 CEVISAMA 2019
On the other hand, Arklam was also present at Cevisama 2019 exhibiting the new collections in 6 mm, in 1000×3000 and 1500×2600 formats. Designed specifically to meet the requirements of demanding and exclusive projects, the models included in the Arklam catalogue are consolidated as the perfect material for flooring and cladding, ventilated façades and even furniture cladding. Thus, among the novelties of Arklam 6 mm it is worth highlighting the excellent reception of the range of marbles, such as Sahara Noir, with its white veins and copper irregularly distributed, in Polished or Silk finish; Pandora's new matt finish; and Volakas, with Polished finish and also known as the 'Carrara de Grecia'.
Both in Espacio Cocina-SICI and in Cevisama 2019, Arklam has demonstrated its high technical and aesthetic qualities, which have recently led it to be considered the best material in its category, being awarded the NAN Architecture and Construction Prize.