Scheduled to take place from 27th February to 3rd March at Feria Valencia, the event is confident it will equal the 21,000 foreign visitors who flocked to the show from 151 countries last year.
Valencia, 2nd February 2023 .- Cevisama has already quadrupled the number of foreign buyers that have confirmed they will be attending the upcoming edition of the fair. Set to take place from 27th February to 3rd March, the event hopes, as a result, that the number of foreign visitors will equal the 21,000 buyers that came to the last edition of the show from more than 150 countries. The outlook is heartening, with 600 international professionals having already confirmed they will be attending.
Cevisama has now started the countdown to its 39th edition, which will gather Spain's full purchasing power and a broad spectrum of foreign buyers together. Some of the companies attending include Merola Tile/Somertile, Richmond Ceramic Tile Distribution, Cancos Tile, Secret Bath and Virginia Tile, all from the USA, leading French distributors Point P. Saint Gobain, Richardson, the Leclerc group, part of Leroy Merlin France, French group Gedimat and German distributors BDB (Bundesverband Dutscher Baustoff-fachhandel), Köbig, Nerlich & Lesser, Taxis, Stark Group, Schmidt Rudersdorf, Trauco, Hermann Bach and Bayerischer Fliesenhandel. The Belgian Federation of construction materials will also be visiting Cevisama, as will the United Kingdom's construction materials Association, UK distributors Al-murad Tiles, The Tile Company, Tapis Tiles and Craven Dunnill & Co and Canadian distributors Olimpia Tile, Tiles Inspired and Sarana Tiles.
"Thanks to Feria Valencia's hard work and the support of the Ministry for a Sustainable Economy, we have invited more than 3,000 companies to the fair", says the event's director, Carmen Álvarez, adding that "We have already received confirmations from more than 600 international buyers, four times as many as we had for the last edition of the fair. These are professionals from countries such as the USA, Germany, France, the United Kingdom, Italy and Canada, amongst many other countries". She also pointed out that this means Cevisama is the strongest magnet for attracting foreign visiting professionals to the Comunitat Valenciana.
The event, which has rolled out a number of promotional initiatives to attract visitors with significant purchasing power, has also signed agreements with retail groups in the major overseas markets as well as with architecture and interior design schools for them to attend Cevisama 2023. A promotional campaign aimed at Spanish buyers has also been rolled out. "We have sent out thousands of invitations to practices and companies and are receiving a really good flow of confirmations of attendance", declares the fair's director, adding that the priority target is still product specifiers – essentially architects and interior designers – and distributors/retailers of ceramic tiles and bathrooms.
It is worth pointing out in this regard that the Ivace Awards for Tile of Spain Promotion are set to be given out again with the United Kingdom – a key market for Spanish manufacturers – the guest country this year. The fair will also be hosting 'Distributor Day' for the third consecutive year, with support from trade association Andimac. The day will include an award ceremony recognising the most outstanding companies and achievements.
More than 500 companies at Cevisama 2023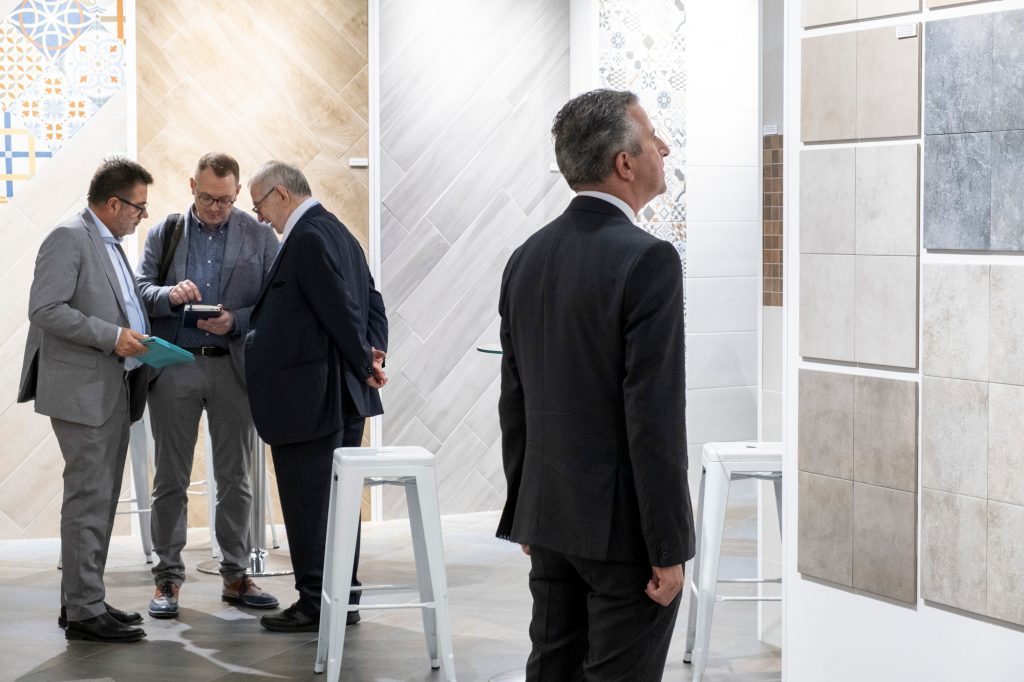 More than 500 brands will be showing their latest products at Cevisama 2023: ceramic floor, wall and paving tiles, bathroom equipment, natural stone, industrialized construction and machinery. Almost 400 direct exhibitors will be introducing the very latest products at Cevisama 2023.
From 27th February to 3rd March, the leading players in the various sectors will be showcasing their latest innovations and revealing the latest trends to industry professionals and specifiers. Exhibitors include major brands such as Peronda, Roca, Baldocer, Keraben, Grupo STN, Aparici, Apavisa, Poalgi, Visobath, Tres, Ramón Soler, Schluter System, Raimondi, Arttros, Fila, Irsap, Vitropixel and Cevica, amongst many others.
The best Architecture Forum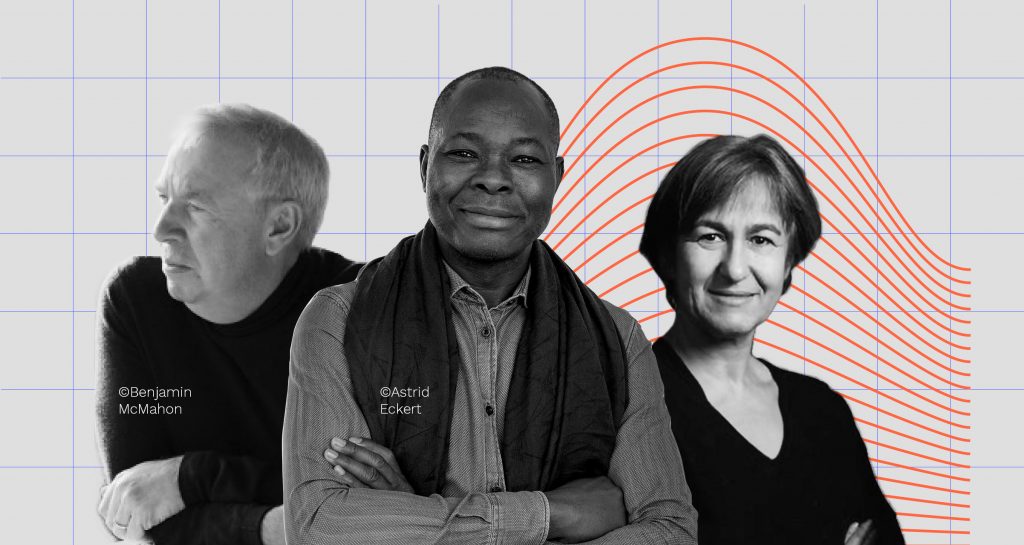 Cevisama is currently fine-tuning the content of the upcoming show. As well as activities such as the Interior Designers Forum and the prizes awarded to the best stand and distributor, Cevisama will also feature the best Architecture Forum of recent years. Three top-level architects, including the last two winners of the Pritzker prize, are slated to headline this year's Forum: Francis Kéré, who won the Pritzker prize in 2022, 2021 winner Anne Lacaton, and David Chipperfield, designer of the iconic 'Veles e Vents' in Valencia's Marina amongst other structures.
The fair's director, Carmen Álvarez, considers that Kéré, Chipperfield and Lacaton confirming they will be taking part is excellent news: "These three major figures taking part means we will have a top-level line-up at the Architecture Forum", she claims. She explains, too, that Cevisama has always aimed to bring the leading figures from the world of architecture on board and has provided visitors with a unique forum for discussion and education. Álvarez added that the expectation is "definitely" that this will be a great fair for everyone involved: customers, exhibitors and visitors.
+ info: