Trans-Hitos, the ceramics show for architecture and interior design, presents striking new proposals for ceramics applications under this year's motto Inter-Actions at Cevisama, from 20 to 24 February 2017.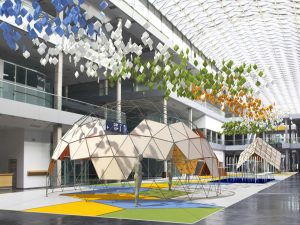 According to Trans-Hitos coordinator ITC: "Interaction, understood as a reciprocal relationship, expresses very well what we wish to convey through the Trans-Hitos show, namely how we relate to ceramics and how ceramics evolve, adopting new shapes and functions as society and individuals change. For example, through ceramics applications in avant-garde technologies such as 3D printing; inkjet decorations with functional inks; urban uses in singular projects; the presence of ceramics in city streets, squares, and parks through games and urban furniture, etc., generating new interactions that do not fail to surprise us. In addition, interactions arising from the very relationships we pursue with professionals from different backgrounds to enable them to contribute different approaches and, thus, together drive truly novel projects".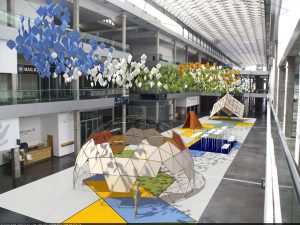 At this new Trans-Hitos show at Cevisama 2017, on over 600 m2 at the main entrance of the Valencia Trade Fair (level 2, pavilion crossover), visitors will be able to "inter-act" with spaces created by the University of Harvard Graduate School of Design (USA) which, in collaboration with ITC, is working on a proposal for 3D ceramics; the Project "Essence" by architects Sergio Alfonso and Vicente Picó, winner of the competition organised by Cevisama, ASCER, and ITC, in addition to the prize-winning projects in the 15th Ceramics Awards organised by ASCER; and the projects by students from the Network of Ceramic Tile Studies Departments, set up by ASCER.
Trans-Hitos 2017 "Inter-Actions" is promoted by Cevisama with the collaboration of the Spanish Ceramic Tile Manufacturers' Association (ASCER) and is designed, executed, and coordinated by the Instituto de Tecnología Cerámica (ITC).