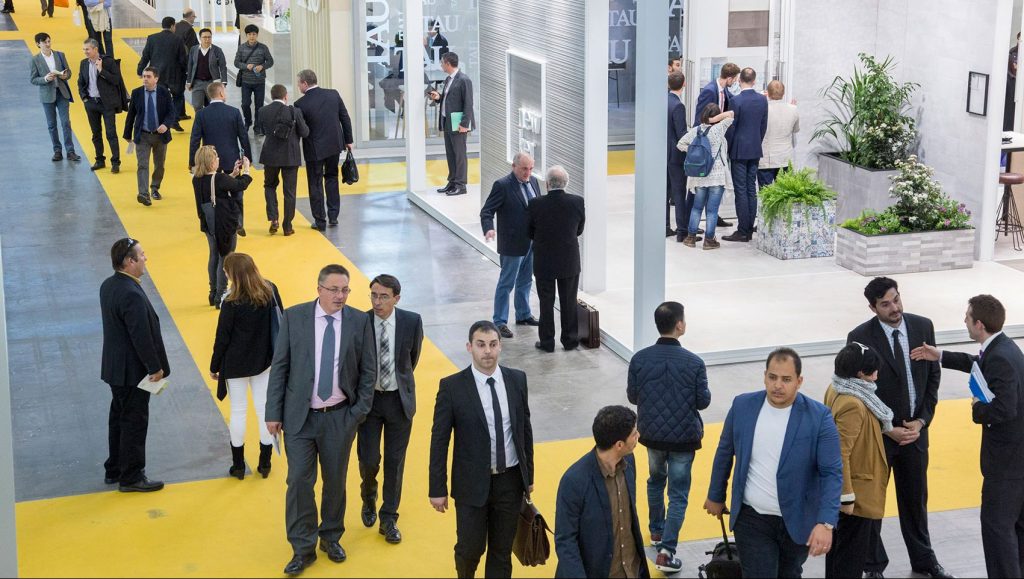 There are still five months to go before the next Cevisama opens and the fair has already booked out almost all the exhibition space it planned to offer. This is in spite of machinery for the ceramic tile industry not being part of the fair this year, as it is only featured in even-numbered years, and the pavilion it would normally occupy has been filled with tile and bathroom exhibitors. The leading ceramic tile industry trade fair, which takes place from 20th to 24th February at Feria Valencia, has in fact already opened a waiting list in response to the ongoing demand from manufacturers and, according to Feria Valencia's sales manager Jorge Fombellida, the fair's management is also looking into alternative ways of accommodating everyone interested in exhibiting.
Exhibitor numbers have increased in all sections of the fair. As the sales team has pointed out, manufacturers "have renewed their firm commitment to Cevisama" and in some instances this has taken the form of booking larger exhibition spaces. Such is the case with Peronda, Grespania, Tau, Grupo Baldocer, Cicogres and Azuvi in the ceramic tile sector; Visobath, Jumar and Fiora in the bathroom sector; Kerafrit and Fritta in frits, glazes and colours for ceramic and Cementos Capa and Tejas Cobert in tools and materials.
Also, a considerable number of major companies have either come on board for the first time or are returning to Cevisama following several years away. These include Apavisa and Rocersa from Spain, Gardenia Orchidea, Emilgroup, Italgraniti, Sicis and Tagina/Auragres from Italy and Aleluia from Portugal.
The same has happened in the bathroom sector, with leading brands such as Profiltek, Royo Group, Nuovvo, Torbath, Mogar/Mibaño and Baños 10. Two galleries at the 2017 fair have been filled by bathroom companies, with exhibitors including Decosan, Genebre and Griferías Rovira.
One notable returnee in materials and tools is Grupo Puma, which had not exhibited for several years.
For Cevisama president Manuel Rubert "the figures reflect the exponential rate of growth that Cevisama has sustained over the last few years and also serve to confirm that manufacturers have faith in our fair. We are now going to look into the possibility of accommodating all the companies that want to be there with us next February and find solutions not just for 2017 but for subsequent years too, because we are sure we ae going to see a sustained increase in demand".
Over the same dates as Cevisama Feria Valencia will be hosting other shows for complementary sectors such as kitchen furniture and equipment as well as products linked to decoration and interior design in wood. Feria Hábitat Valencia, on the other hand, is changing its dates to September in response to the industry's needs.