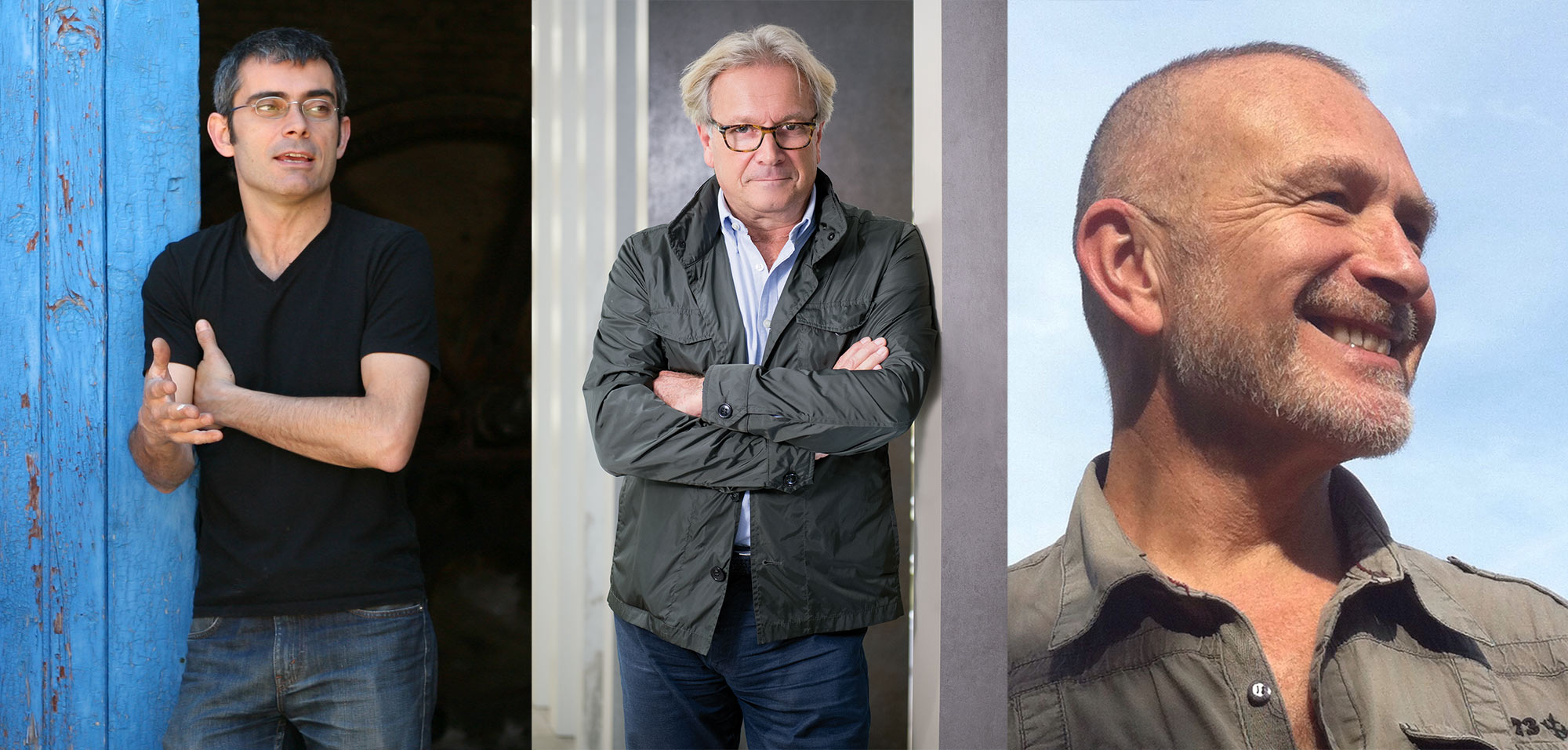 The Official Guild of Interior Designers of the Comunidad Valenciana (CDICV) has nominated the professionals who will make up the jury tasked with awarding Cevisama's new prize, the "Best Stand Interior Design Award". The three independent professionals are widely recognised as leading practitioners with broad experience in the field of interior design. As they fulfil their remit to select the best stand at Cevisama 2017 they will be assessing quality, originality, innovation, shapes and materials as well as the harmony between the stand and the product exhibited as 'container' and 'content' respectively.
The first is Jordi Ribaudí (born in Igualada, 1968). An industrial designer and founder of Estudi Ribaudí, he specialises in product and lighting design, although he also works with well-known fashion brands to create spaces and brand imagery. Ribaudí is one of the drivers of the REC.0 Experimental Stores, a project to reclaim industrial architecture by setting up pop-up shops in the Rec district of Igualada. He has also just launched a new venture, Toru, which will see him making leather furniture of the type that has been made in his native city for centuries.
Alongside Ribaudí will be Jorge Belloch. A graduate of the Valencia School of Arts and Crafts, his professional career as an interior designer began during his academic training through collaborations with different studios, until he set up his own studio in 1983. Nowadays he leads a team of professionals from a number of design disciplines and his projects range from interior design to other forms of design in both the commercial and the private sectors. The practice also has proven experience of restoration projects, retail premises, ships and private homes amongst others.
The jury also includes journalist Marcel Benedito. Born in Barcelona in 1957, Benedito started out in the trade press, then went on to become editor of On Diseño. In 1997 he was hired by MC Ediciones to re-launch Casa Viva magazine, which became the benchmark residential interior design publication. In 2002 he created and launched Proyecto Contract for the same publishing group, a new magazine specialising in interior design in public spaces. Marcel Benedito is a contributor in his specialist area to national newspapers such as La Vanguardia and el Mundo as well as to specialist international magazines. He is also a speaker, has contributed to several books and is the author of "Every home is a world. Ten topics about decorating that need to be taken apart." In 2009 Benedito sat on the jury for the National Design Awards, which are granted by the Ministry of Industry.
Cevisama exhibitors wanting to enter this competition have until 31st January to register. The rules and regulations governing the competition are available to read on the Cevisama website.