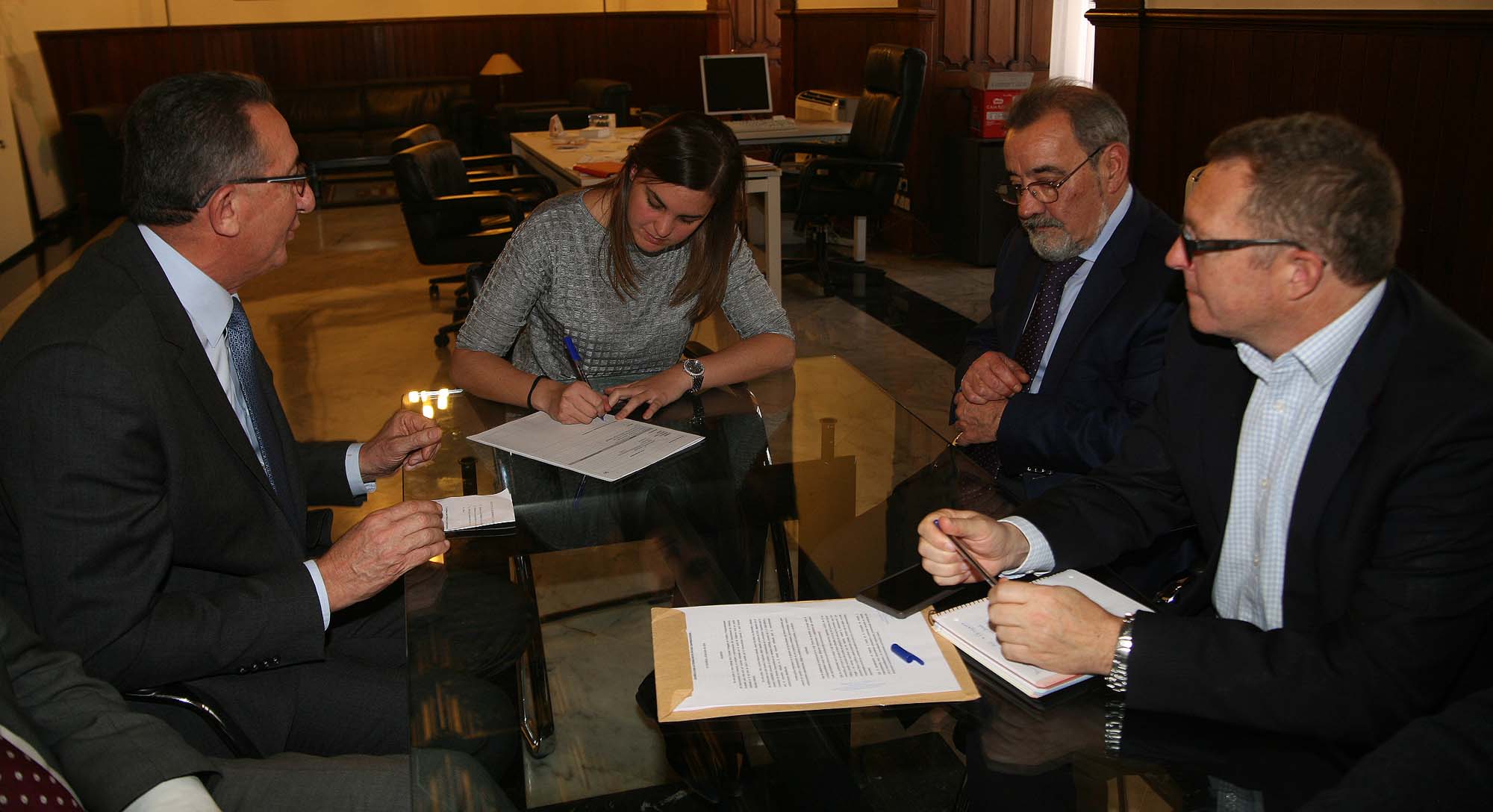 Valencia City Council is giving its full backing to the 35th edition of Cevisama , the International Fair for Ceramic Tiles and Bathroom Equipment that takes place at Feria Valencia from 20th to 24th February. Sandra Gómez, the city's Councillor for Sustainable Development, met Feria Valencia president José Vicente González and Cevisama president Manuel Rubert this morning and they have agreed to work together on a number of joint initiatives to promote CEVISAMA
During the meeting, which the venue's managing director Enrique Soto and sales director Jorge Fombellida also attended, the point was made that Cevisama has a significant financial impact on the city: indeed, around 89,000 professionals visited the last edition of the fair.
Sandra Gómez highlighted that "the City Council and Feria Valencia  are working together to co-ordinate initiatives that will complement the fair's programme of events", as a way of promoting the city itself. In line with this strategy, she explained, the falla staging that was built for Fitur will be set up in the exhibition venue along with a tourist information desk. She also said that gastronomic, cultural and folkloric events are being organised too, along with a reception at the City Hall – in addition to other events at the fair and around the city.