The upcoming edition of Cevisama, the international fair for the ceramic tile, bathroom furnishings and natural stone sectors, which takes place from 28th January to 1st February at Feria Valencia, will be placing a bigger focus than ever on architecture and interior design. The international event has invested considerable effort to add value to the commercial offering by putting together a programme of top-level presentations set to be delivered by world-class figures. Swiss architect and Pritzker Prize winner Jacques Herzog and French architect Dominique Perrault, are two of the most eminent.




Coordinated by Luis Fernández-Galiano and sub-titled "Material Arquitecture 2", the programme of lectures will address the implementation of architectural projects through six case studies: six buildings completed recently by contemporary masters will be explained by the architects themselves. The first session – on 29th January – starts with Enrique Sobejano of the Nieto Sobejano studio, who will present the Arvo Pärt Centre in Estonia, which pays tribute to the great composer. Next up will be Carme Pinós, who will be delivering the new Barcelona base for the legendary Escola Massana, and the last speaker will be Jacques Herzog, who will be giving a detailed description of the successive projects that transformed London's Bankside Power Station into today's Tate Modern.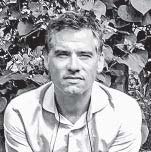 The second session – on 30th January – brings a member of Harquitectes, Josep Ricart, to Cevisama. He will describe how the Cristalerías Planell building in Barcelona was turned into a civic centre. Next, Ángela García de Paredes will show the Public Library built in Ceuta on an archaeological site and, lastly, Dominique Perrault will close the seminar with a presentation of his latest work, the colossal Exhibition and Congress Centre in León.
Full information on the speakers together with links to register for the seminars can be found at
https://cevisama.feriavalencia.com/foro-arquitectura-diseno/
Other features
Cevisama will also be a forum for discussing, learning about and analysing design and interior design. Francesc Rifé, Isabel López, Matteo Ferrari and Pepe Cortés will be leading the interior design sessions on 30th and 31st January, which take place in the conference room in Hall 6 and will be focusing on the Contract sector. The General Council of Interior Designers and Decorators Associations Annual General Meeting will also be taking place on 29th January, in the adjacent Hall, bringing leading professionals together from all over Spain.
Equally, Cevisama will again be handing out its Ceramic Tile and Bathroom Design Awards, promoting its Stand Design competition and hosting the prestigious Alfa de Oro Awards, which have been given for more than 40 years now to the most innovative products being shown by exhibitors at Cevisama.
A fresh edition of the "Trans-hitos" exhibition of architectural ceramic is being staged, thanks to support from Feria Valencia and the Institute for Ceramic Tile Technology. 'Trans-hitos" showcases the most novel uses for ceramic as a material.
These are just some of the highlights of the Cevisama that is about to open and is looking better than ever. For the full programme, sales information and to register for tickets, go to:
www.cevisama.com.