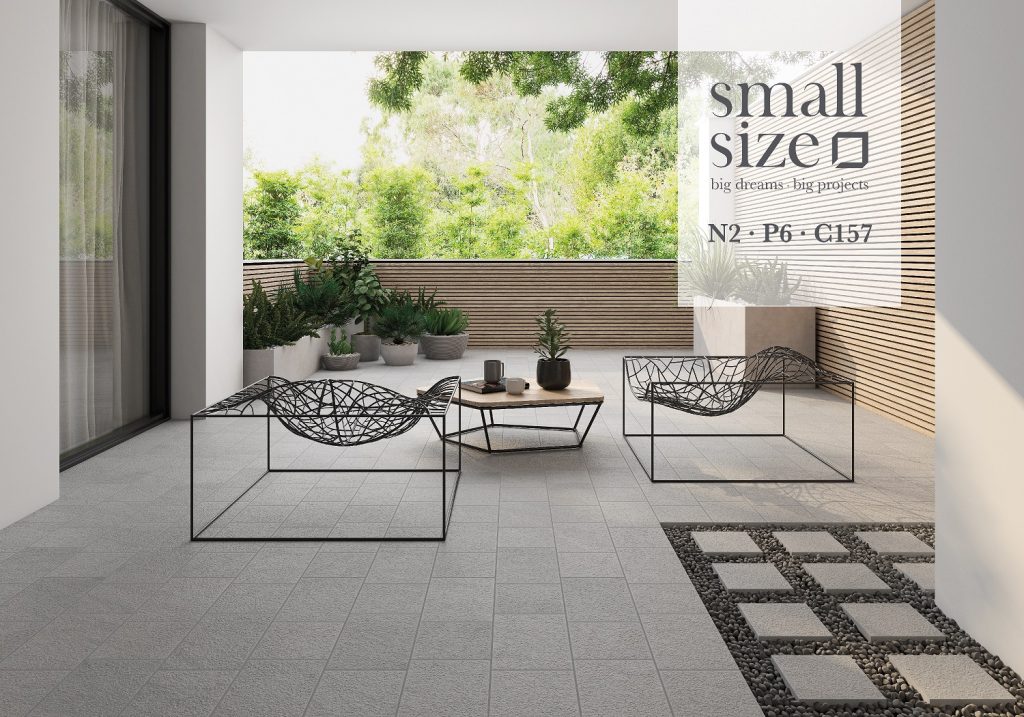 The new Spanish brand SMALLSIZE® launches a complete range of porcelain floor tiles in small format with 20mm of thickness, exceptionally high values and a variety of designs for architects and interior designers.
Big dreams, big projects.
After a number of years of research and development, a brand from Castellón, with more than 45 years in the ceramics industry and a team of technical experts in various fields, has perfected a porcelain tile with high-level properties in small formats of 20x20cm and 20x30cm – and 20mm thickness.
SMALLSIZE® is the brand of this complete range of porcelain floor tiles that have high resistance to impacts, wear and all types of cleaning substances.
According to the Spanish company, "the high technical features of these new materials place them at the cutting edge of their field. The anti-slip values are extremely high in every collection – this being a feature in very high demand for public projects such as pedestrian areas, parks or shopping centres."
SMALLSIZE® presents its first five collections at CEVISAMA trade fair (Valencia, Spain); from stones to slates, structured granite and clay in various colours. Its numerous reliefs, which are 100% natural, create unique surfaces aligned to the latest trends in functional architecture.