Insca designs, manufactures and assembly the new showroom for Prissmacer ceramic company.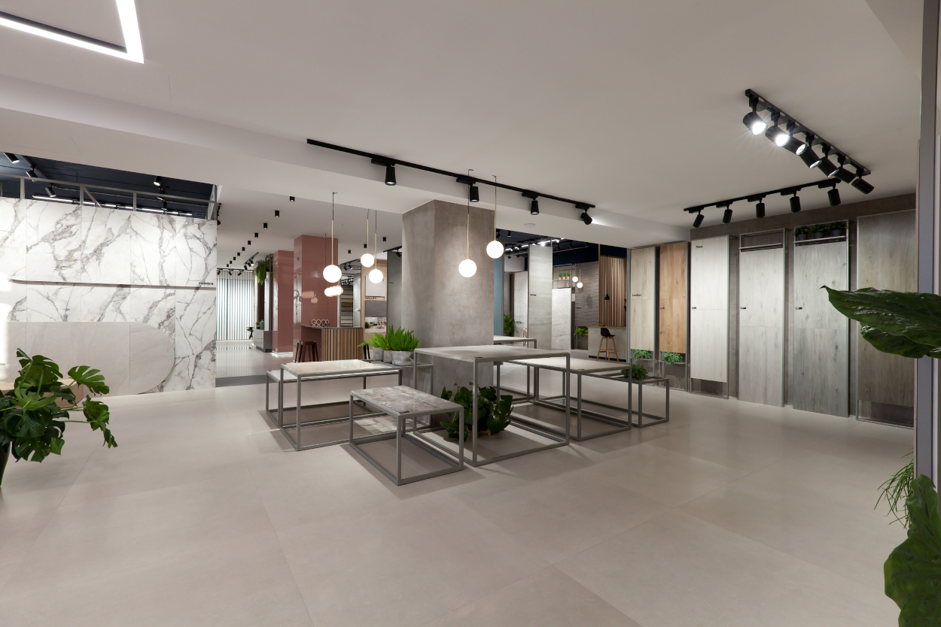 Prissmacer has relied on Insca to create and transform its new showroom into an elegant, avant-garde and contemporary space. In its new showroom of 650 square meters, pastel colors have been used, in line with the new exterior image of its facilities.
In the design of this showroom, Insca has combined the corporate pink color of Prissmacer with green tones, color that brings freshness to the decoration thanks to the vegetation. In addition, brown tones reminds of wood have been used.
Insca creates a continuity between floor and wall tiles, and also a harmony in each environment. Light metal structures have been used that make the customer focus on what is really matters: the new ranges of multi-format porcelain tiles.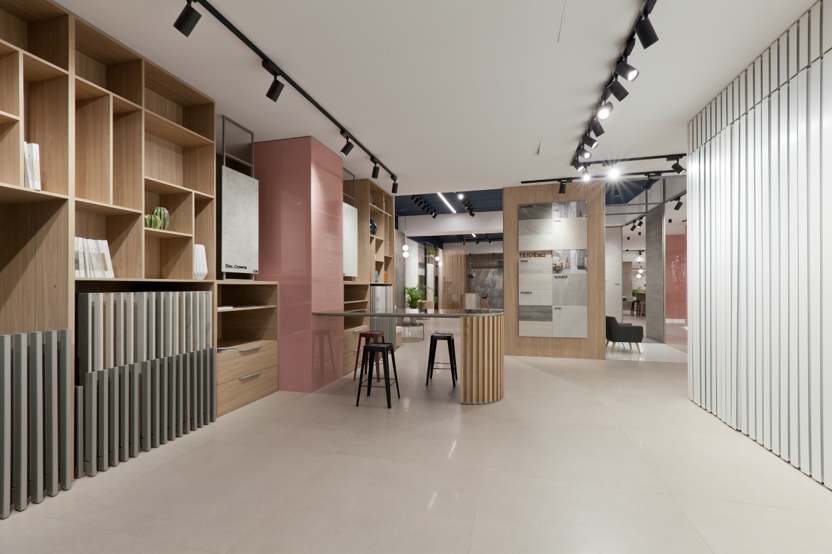 From its beginnings in the late 70s, Insca has become a leading company in the business sector throughout Spain and internationally. Insca creates integral projects from the design, the manufacture and the installation of all of its elements, making a global monitoring of the full process.
The continuous research and development in the improvement of the product, has made Insca a reference in the creation of showrooms, technical displays, furniture displays and stands for different spaces.