STN is presenting a large variety of products, which begin…..come from, the newest design trends, newest technologies, and latest market demands. Our mission is for our customers to find in our products, their favorite tastes and needs.
As our big novelty, we are presenting 2 new trends. 40×120 White Body Rectified and 2CM Porcelain also in 40×120.
At the same time, we are increasing and remodeling Red Body Wall Tiles ( 20×60, 25×50, 25×75, 33.3×100, 33 ), as well as White Body, ( 33.3x90R y 40x120R ), with a variety of 3D feature designs that give many different decorating options. Porcelain (20×20,30×60, 60x60R,60x60R (20mm)75x75R, 100x100R, 60x120R, 23×120,23x120R, 15x90y 30x150R), with a good variety of cements, stones, marbles and woods, that give the possibilities to cover private and public areas for both , indoor and outdoor. Also, full body (60x60R, 60X120R,100X00R,60X60 R(20mm) and 40x120R (20mm) for more technical, but still aesthetic solutions.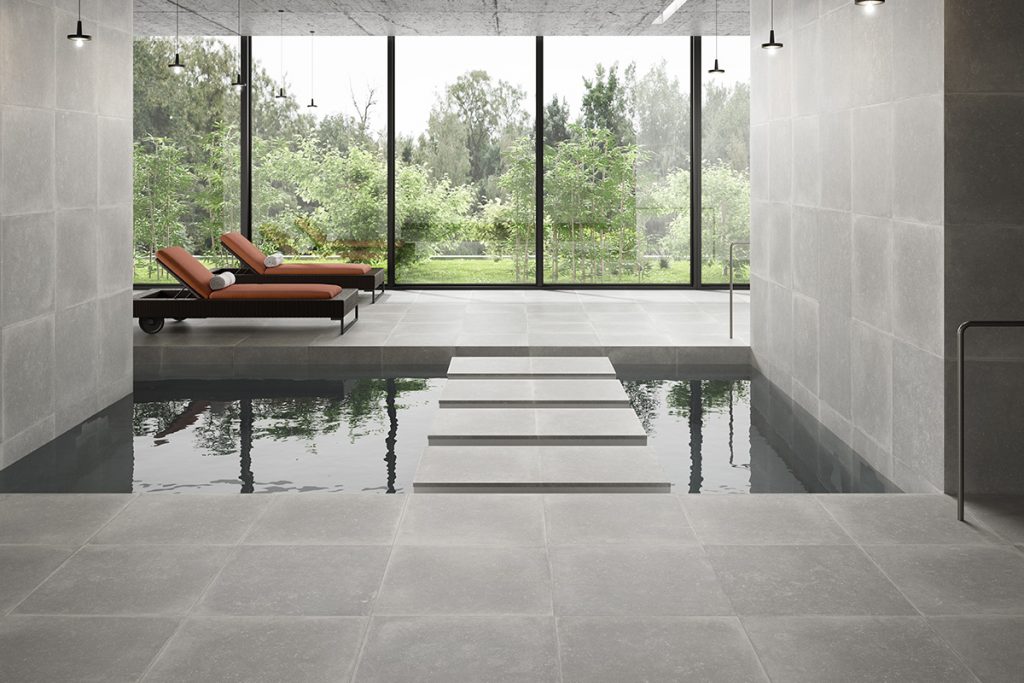 We would like to highlight our INOUT products, soft antislip porcelains, optimal for use indoor and outdoor, which are capable of showing continuity for the entire room.
Lastly, our 20×20 ( 10mm), porcelain series VEINTE, inspired in encaustic designs with all its decorative possibilities.
Our objectives continue to be to increase our production capabilities, quality and design, and to bring satisfaction to all our customers.