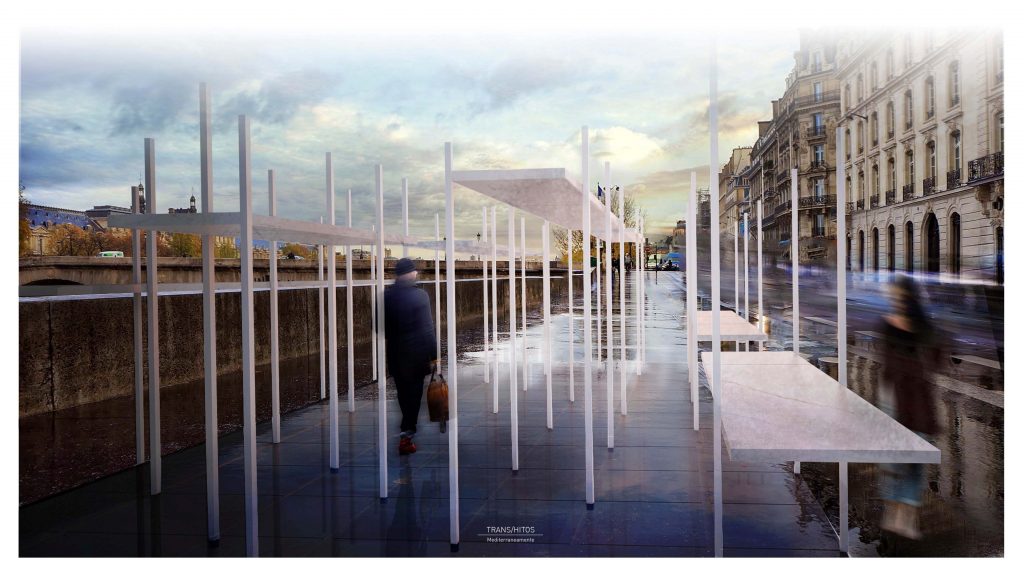 The winner of the second competition run by CEVISAMA, ASCER and the Institute for Ceramic Tile Technology (ITC) to find a design for one of Trans-hitos exhibition spaces, has been announced. The winning design is "Essence", by architects Sergio Alfonso Salvador (born in Valencia, graduated in 2013 from the Cardenal Herrera CEU University) and Vicente Picó Vicent (born in Burriana, graduated in 2015 from the Polytechnic University of Valencia).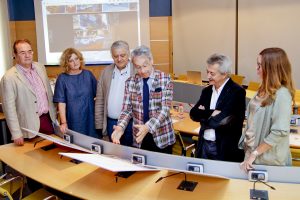 The distinguished jury, chaired by Jaime Prior Llombart, President of the Regional College of Architects of Castellón and consisting of renowned architects Ignacio Vicens y Hualde and Jesús Aparicio Guisado along with three representatives of CEVISAMA, ASCER and the ITC, was unanimous in its choice of winner. The features of the design that particularly struck the jury were its "elegant simplicity, straightforward construction and suitability for a temporary build". The chairman of the jury underscored that the design proposes "a different way of using ceramic, not just as a flat material".
According its designers, "Essence" aims to be a tribute to the landscape of Valencia's Albufera, "a place dominated by earth and water, so we used raw materials that come from clay, which is an essential component of ceramic". As the architects explain, "the purpose of the design is to raise awareness of ceramic, amongst the public at large, as a material that can provide multiple solutions for all kinds of coverings and in different positions". The aim is for all visitors to CEVISAMA "to be able to walk through the sculpture", which will be completely covered in pieces of ceramic tile, and admire the quality of the ceramic no matter where they are looking from.
"Essence" will be on display as part of the Trans-hitos exhibit dedicated to architectural ceramic, itself part of the upcoming edition of CEVISAMA, which takes place from 20th to 24th February at Feria Valencia.
The jury decided to award special commendations to the works submitted by Robello Arquitectos and architect Luis Navas Díaz. Titled "Gruta" and "Cerámica sin fin" ("Endless ceramic") respectively, both of which impressed the jury with their unique quality.