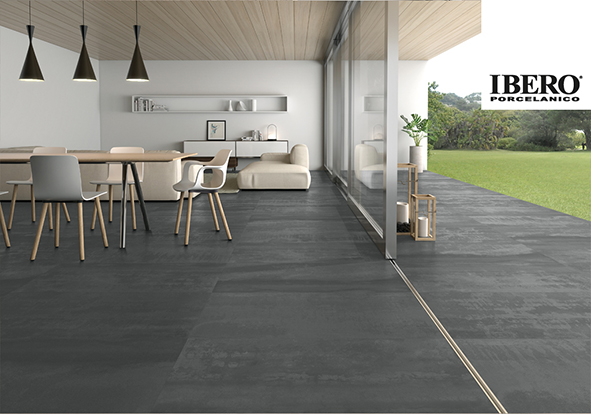 Ibero Porcelánico presents at Cevisama 2017:
IONIC
Elegance par excellence is called IONIC…
Collection IONIC, by IBERO follows the tendency of the most refined minimalism.
A ceramic series with a subtle and delicate metallic touch without the once-metallic effects.
Modulated with different sizes and elaborated in porcelain, (60×120, 30×120, 45×90, 60×60 and 31.6×63.5 cm), IONIC guarantees a complete versatility for every single decorative spaces of our vital environment.
Its great graphic wealth and its nacre effects are visible in a 4 colors proposal: White, Steel, Sand and Cooper which recreate multifunctional atmospheres of both wall and floor, for indoor and outdoor areas.
An avant-garde collection which combines design and functionality.
NEUTRAL
The NEUTRAL collection embodies a calm, peaceful version of ceramic wall and floor tiling, reproducing bush hammered limestone.
Fusion between two different trends, "Soft Expression and Nordic Heart", provide a sophisticated touch, thus making this material the ideal canvass on which to project home interior design from a timeless, versatile point of view.
Each of the pieces in this collection looks and feels unique thanks to matt texture. The neutral colour palette features the outstanding White, Sand and Grey.
Both the white clay 30×100 and the porcelain 75×75 rectified formats.