The vibrant business atmosphere coupled with the presence of significant numbers of foreign buyers were the two most notable aspects of Cevisama's second day. The international Fair for Ceramic Tiles and Bathroom Equipment is on at Feria Valencia until next Friday.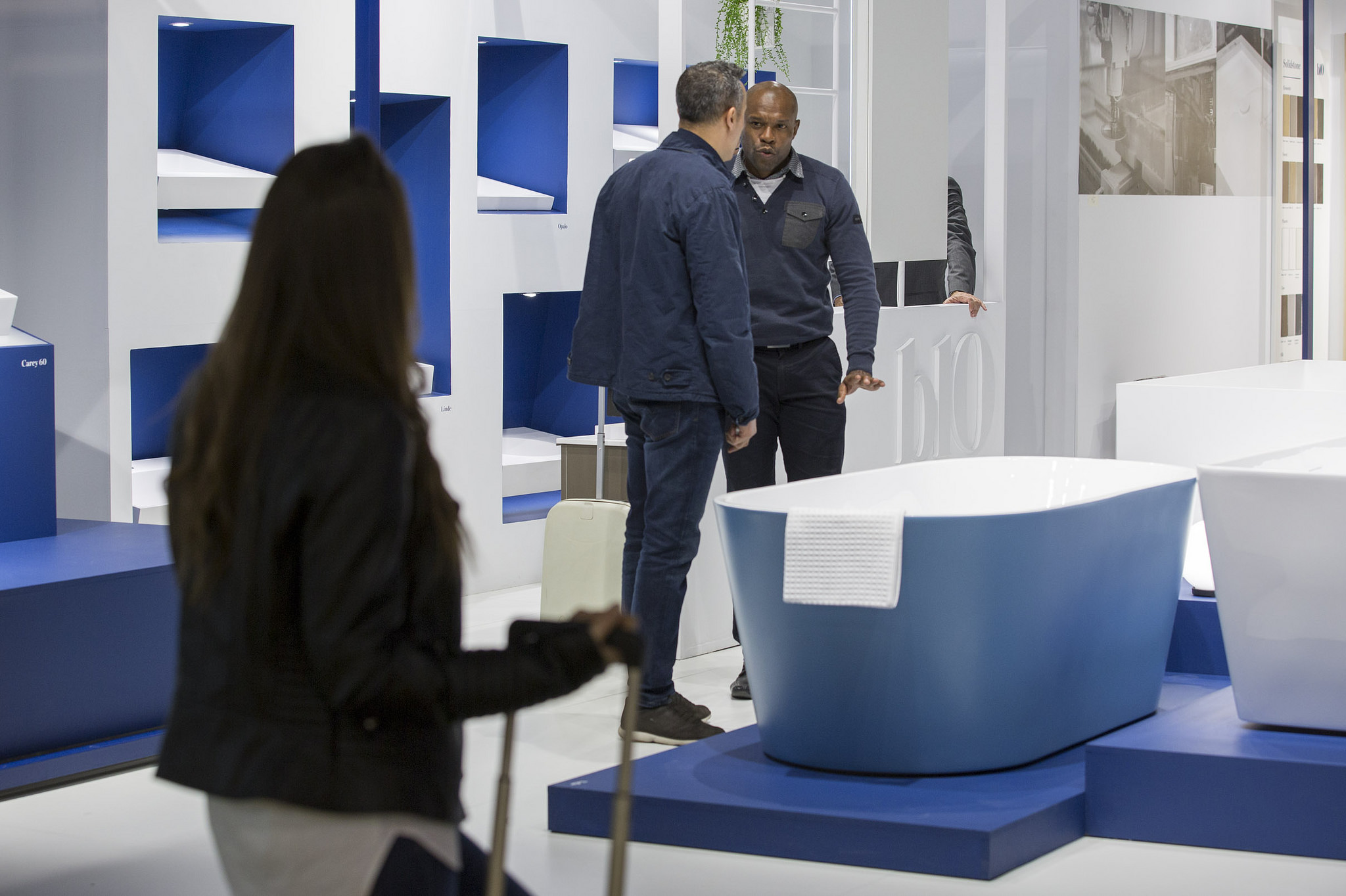 Major buying groups from the European marketplace and from the United States have come to the venue, attracted by a top level showcase that this year features 721 exhibitors spread over more than 110,000 square metres. Construction companies and architecture practices have visited Cevisama today from countries in Asia, North Africa, the Middle East and the Far East.
At its international press conference, held against the backdrop of Cevisama, the Spanish ceramic tile industry's trade body, Ascer, presented the industry's latest performance figures, for 2016, announcing that total turnover last year was 3,316 million euros (7.1% growth over the previous year), 2,570 million euros of which was earned in exports (up 4,8%), whilst the domestic market accounted for 746 million euros (16% up on 2015).
Ascer's president, Isidro Zarzoso, indicated that the forecast for the current exercise is that the domestic market will continue to grow and that there will be modest growth in exports. Zarzoso called for "the country to be linked together via the Mediterranean railway corridor" as a matter of urgency and underscored the increasingly international nature of Cevisama.
Over the course of the day CevisamaLab's Architecture and Design Forum featured eminent speakers including Pepe Leal and Benedetta Tagliabue, who attracted huge interest. Highlights of tomorrow's programme are design guru David Carson and head of projects at Dutch architecture practice MVRDV, José I. Velasco.