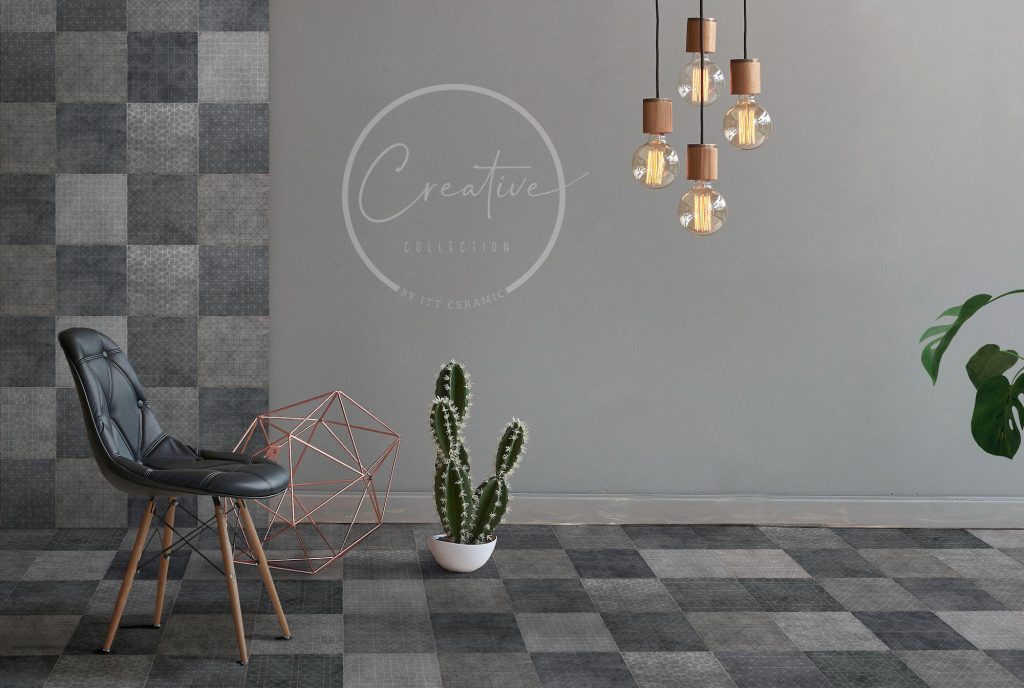 The new brand is presented at the fair introduced by ITT Ceramic with the aim of recovering the essence of handcrafted tile
With the slogan 'Evolving towards the past', Creative appears in Cevisama 2019 as a firm commitment to the small format and with a well-defined objective: to recover the artistic essence of ceramics.
This new brand is inspired by the past and looks to the future, recovering the handcrafted spirit of ceramics as a fundamental element in decoration. To this end, ITT Ceramic has carried out a process of reinterpretation and updating, in which care has been taken down to the smallest detail.
Creative started out with a total of 21 models, all characterised by timeless aesthetics and an important technical load thanks to the advanced technology used in the manufacturing process, which gives added value to all the collections.
The collections with which Creative comes to Cevisama are grouped into four different formats. The Print, Poema, Osaka, Gallery and Norai models are available in 7.5×30 format, while Rosemary and Frame are available in 12.5×25. The Lumo and Potter models are now available in 15×15, as are Napolic Chic, Lily, Trazos, Studio, Chess, Morocco, Nouveau, Diamond and Medina, which are available in 20×20 format.
Reversing the classics
In particular, Creative's novelties in porcelain include the Chess models, which reproduce the aesthetics of hydraulics with the added value of a silver effect based on real metal at the edges of the piece; and Lily, which presents a design in blade shapes inspired by the traditional crackle patterns with an aged tile look; Medina, which updates the motifs of the classic Arabic tile and takes them out of context to give it bright colours and ornamental-inspired geometries; and Traces, a highly de-tuned cement ranging from white to black, passing through degraded greys, with which decorative possibilities are multiplied thanks also to the use of a geometric resource.
As far as Creative's white body proposals are concerned, Gallery, Osaka and Print stand out in an important way. The first of these is a coating with straight lines, with an enamelled finish and a marked relief. Osaka, on the other hand, is a precious version of the traditional Japanese enamel technique, which blends volumes and textures in perfect balance. Finally, Print sobresales for incorporating a reactive granilla that generates slight variations in production, making it a unique product.